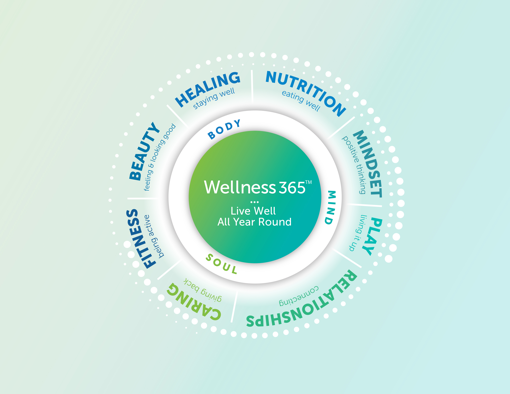 Give the Gift of Well-Being and live well all year round.
Ever been overridden by stress and walked into a massage to emerge feeling like a new person? At Spafinder, we pride ourselves in gifting this honor to people every day. Self-care and love is a critical part of society today. By giving someone the ability to focus on their well-being, they can better serve not only themselves, but others.
Spafinder, the gift of wellness and spa, launched its first online presence 15 years ago. From its' roots as a media company, the brand has evolved into the promise of well-being for all.
An expert in global trends, insights and services, Spafinder is keen to the characteristics that unify the world today. We are all seeking balance, with ourselves and with others. Spafinder's 5 pillars are Gift, Reward, Thank, Motivate and Love those in your life. The company practices this philosophy as well with its modus operandi #OneTeam.
The Spafinder atmosphere is one of camaraderie and thoughtfulness, characteristics embodied from the top down. Foam projectiles fly around the office, life-size Jenga keeps us focused on building upward strategically and rock, paper, scissors can win a debate. This team of overachievers is compiled of experts with the drive to get things done, together.
The Spafinder partner network is comprised of world-renown retreats that spearheaded the concept of Spa globally. Partners like Ananda in the Himalayas known for their Ayurvedic treatments which have been around for over 40 years and Canyon Ranch, who spearheaded the wellness movement in the States over 15 years ago. In addition, we have thousands of day-spa and fitness partners who provide treatments throughout the United States.
From week-long weight loss retreats to specialised day spa treatments such as massages, manicures, pedicures to haircuts and more, a Spafinder partner provides services for couples, brides, families, moms and more.
Spafinder continues to firmly set its footprint in the beauty and wellness industry. Our main goal, give someone the tools to focus on their well-being and live well all year round.
https://www.youtube.com/watch?v=m-FsUECmBNc