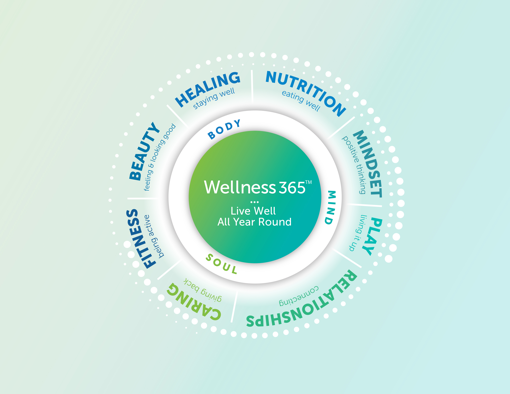 Mission Statement
At Spafinder Wellness, we believe that keeping well is not a luxury, but a necessity to live your fullest and best life. We know that wellness means different things to different people, so we are committed to helping people find their own path from the inside out through Spafinder Wellness 365™.
About Spafinder Wellness
Spafinder Wellness is the world's largest media, marketing and gifting company for the wellness industry. With over 25 years of experience as a spa and wellness authority, the company, through its Spafinder Wellness 365™ brand, guides the industry, partners, consumers and employers with the most comprehensive resource for wellness-related products, services and insight in the marketplace. The company's European branch, Spafinder Wellness  UK, Ltd. opened in 2006 to meet the growing demands of spas and spa users across the EU, Middle East and Africa
Millions of people find inspiration to live well via the Wellness 365™ platform that extends throughout all company entities: from the Spafinder Wellness 365 brand—also known for its global network and widely distributed gift cards, available at 70,000-plus retailers worldwide—to the Workplace Wellness 365™ division, which offers rewards and incentives that help companies to establish a culture of health in the workplace. The Spafinder Wellness 365 brand is also known for its widely-distributed gift cards, which are available at 7,000 retailers in the UK -- including WH Smith's, Boots, Tesco, Morrisons, Sainsbury's and more. Consumers can redeem the gift cards and vouchers at over 1,000 spas, salons, fitness, yoga and Pilates studios in the UK, and locations around the world.
https://www.youtube.com/watch?v=m-FsUECmBNc